Our Approach
From the beginning EPAK focused on trusting teachers to know what their students need most.
Founded in 1993 in response to Prop 13, EPAK's microgrants provide teachers with the flexibility and security to enhance student experiences and support educational goals. We provide funds for books, basic classroom supplies, science tools, art materials and field trips.
"I taught in a different district where we didn't have direct resources, so when I received an EPAK grant after I came to the Ravenswood District, it felt like a huge value-add for me and the students."
Each year, EPAK awards over hundreds of $750 micro-grants and dozens of $375 new teacher grants to teachers across the public schools in eastern Menlo Park and East Palo Alto. The grants benefit grades from pre-school through 12th and all subject areas.
TOP 3 MICROGRANT AREAS
In recent years, as the approach educators are taking to address student needs has changed, so have EPAK's grants. In addition to a 2020 special round of grants in response to COVID-19, we now also include health & wellness, maker space, reading intervention, special needs, occupational therapy, school libraries, and speech programs in our eligible teachers list.
Success Stories
EPAK grants empower teachers to deepen their students' engagement in their education.
Annual Report
Newsletter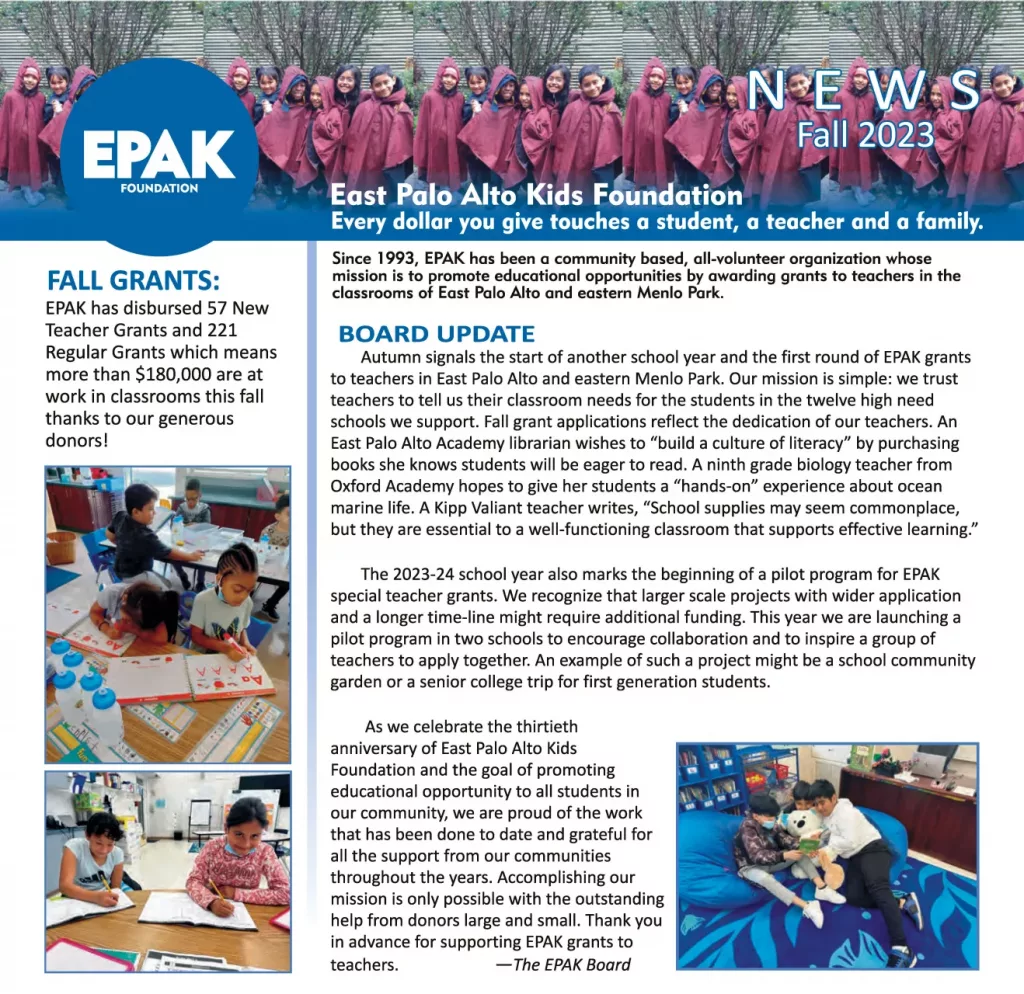 Subscribe for emails
Subscribe to our monthly newsletter! Moving away from printed mailings reduces our environmental impact and keeps expenses low so that more of your donations go directly to teachers and students.
and follow us on:

.