---
The Special Grant is intended to inspire collaboration amongst teachers to conduct larger-scale and longer-term projects to benefit their students.
Pilot Program: During the 2023-2024 academic year, EPAK is running a pilot program at two schools. More information for special grants will be announced at the end of the pilot program period when additional schools will be invited to participate.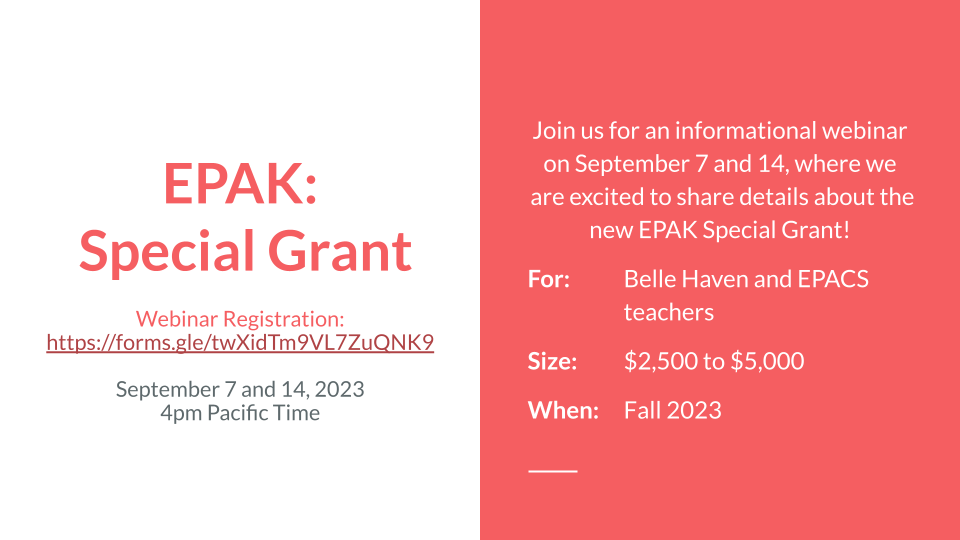 Informational Webinar: If your school is participating this year, please register for one of two webinars (September 7 and September 14) for more information about the pilot program.
Additional details can be found here
The application will be open September 7 through October 8.